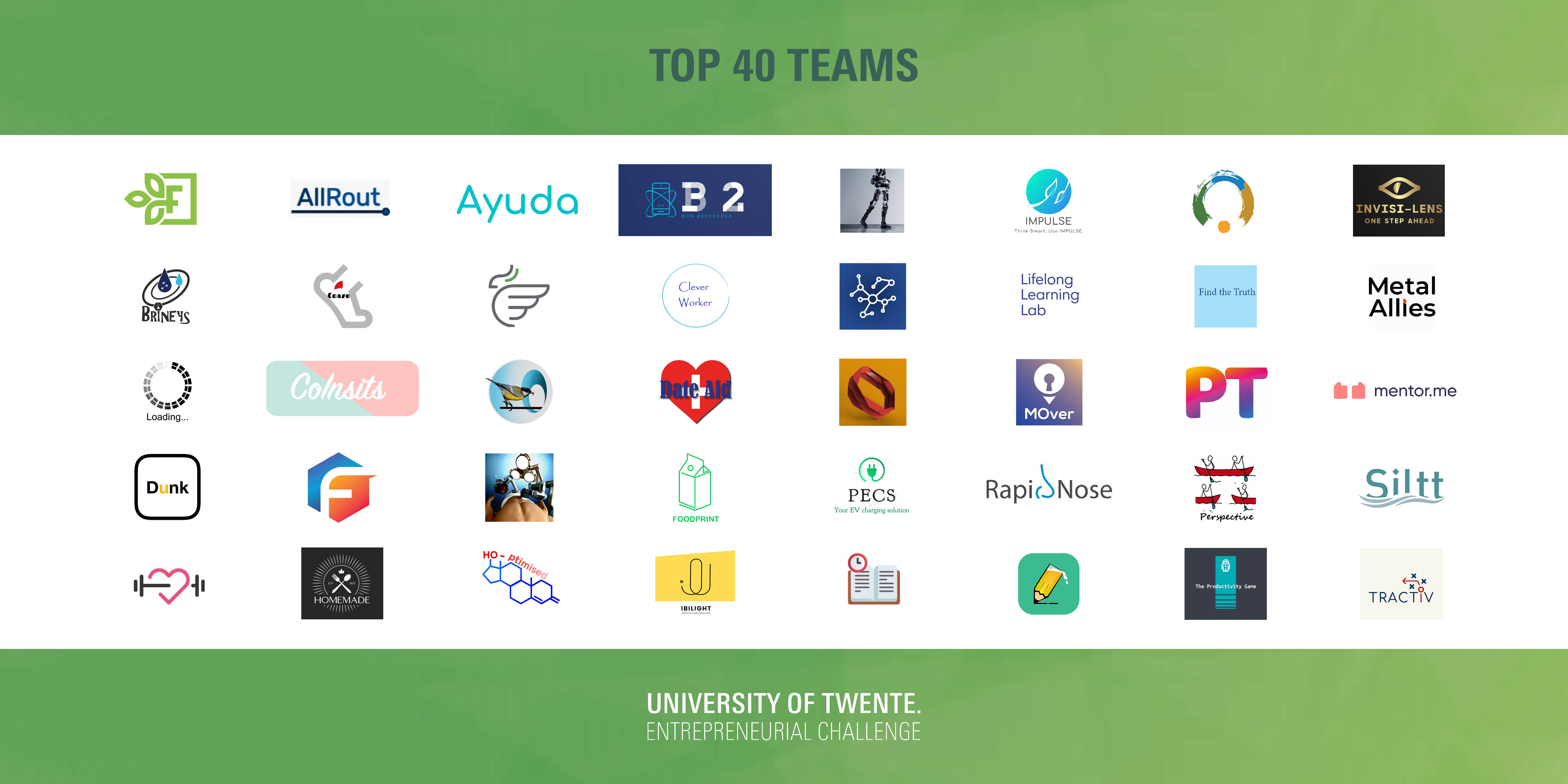 Congratulations to the Top 40 teams!
During the recruitment weeks almost 200 students of University of Twente signed up for the UT Entrepreneurial Challenge. We started this year's UT Entrepreneurial Challenge with a mindblowing quality of 90 projects, so the bar was set high from the get-go! After kicking off with all the teams and 28 coaching partners, with 72 coaches in total, they devoted their time to help the teams take the next steps in developing their projects.
Our partners provided feedback to teams in Meet & Greet sessions, workshops, and facilitated extra coaching online. Online chatting with partners is still possible in the next stage, which we want to encourage as much as possible! Together with our partners we have made a selection of the top 40 teams. As you may guess, with so many great ideas, this selection was a tough one!
We want to congratulate everyone who was selected and wish you the best of luck in the next stage of the challenge. Keep up the good work!
To those of you who have not made it into the top 40, this does not have to mean the end of your project development! You can still chat with our partners and we encourage you to continue improving your projects. Who knows where it will take you? Perhaps we'll see you again in the next UT Challenge!